Articles of Interest:
Features
FGBC Passes 15,000 Certification Mark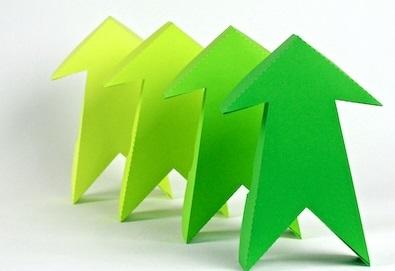 The Florida Green Building Coalition has now certified over 15,000 green projects, solidifying its role as Florida's leading certifier of green projects.
"This milestone could not be accomplished without the dedication and hard work of all our members," said FGBC President Jeremy Nelson.
Projects include residential, commercial, community developments and municipalities. FGBC certification programs are the only standards developed with climate specific criteria to address issues caused by Florida's hot-humid environment and natural disasters.
New Executive Director Takes the Helm
The Florida Green Building Coalition (FGBC), the leading certifier of green projects in the state, has named C.J. Davila its new executive director. Davila replaces Suzanne B. Cook, who led the organization for over a decade.
Davila takes the leadership reins as sustainable construction and green building are expected to continue to make strides in 2017.
Homeowners and commercial tenants will demand energy-efficient construction and features as sustainability will be more of the norm rather than the exception going forward.
Wisdom Village Crossing in Fort Lauderdale Earns Florida Green Certification
Wisdom Village Crossing
Wisdom Village Crossing, a 105-unit mid-rise residential project of Turnstone Development Corporation in Chicago has been certified as a Florida Green High-Rise Residential Building by the Florida Green Building Coalition (FGBC), after it successfully met the sustainability standards established in the FGBC Florida Green High-Rise Residential Building certification program.
FGBC Scholarship Winners Chosen

For the second year, FGBC funded a statewide scholarship program for deserving individuals pursuing careers in green building, design or related sustainability disciplines.
Recipients receive a complimentary FGBC membership for one year and are invited to participate in FGBC committees and events.
This year a record five scholarships were awarded valued at $1,000 each.
Congratulations to:
Debra Elizabeth, Gulf Coast State College
Phil C Thomas Jr., University of Florida
Morgan Ainsley Benson, Titusville HS (Brevard)
Reaghin Davenport, Creekside HS (St. Johns)
Jerome Roal, Palm Beach State College
FGBC scholarships promote educational opportunities for individuals to build successful construction careers within the green building industry.
Members @ State-Wide Earth Day Events
FGBC's board members Ralph Locke (left) and Bill Kachman at an Earth Day event at Kennedy Space Center.
FGBC's Jeannette Moore at the annual
Hands On Festival in St. Augustine.
The Florida Green Building Coalition took part in the Conservancy of Southwest Florida's Earth Day Festival in Naples.
FGBC board member Lisa Pearcy and executive director C.J. Davila at Orlando's Central Florida Earth Day.
FGBC Partnering with SEBC in July
Early Bird Discount Extended to May 15th!
It's not too late to join FGBC at the Southeast Building Conference in Orlando, July 27-28. Display in our "Green Trends" section on the exhibit hall floor, get booth discount and take advantage of our added-value package.
INDUSTRY UPDATES:
2017 ENERGY STAR Winners Announced
Each year, EPA honors a group of businesses and organizations that have made outstanding contributions to protecting the environment through superior energy efficiency achievements.

The Florida Green Building Coalition, the leading certifier of green projects in the state, salutes Florida's seven winners.
New Members:
Florida Solar Energy Center (FSEC) Course Listings
Building America Webinars
Energy Star Webinars
Multi-Family & High-Rise Webinars
Build Your Future Scholarships
APA Florida Job Board
Florida Facility Managers Assn Job Board
Green Dream Jobs
Institute for Market Transition (IMT)